IT Management Overview - Computer, Server and Network Support Services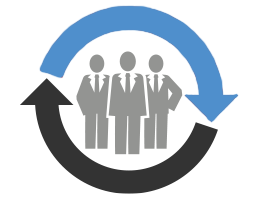 Tierix is a living, breathing IT Solution based on our Network Operations Center procedures, philosophies, products and support methodology. Our primary goals are to drive value and bring big-business IT to small and medium sized businesses.
Enterprise IT for Small Business
Whether you run a small or large company, downtime is a costly experience. When your server goes down or your users can't access the network, your organization loses precious productivity. Having an in-house IT department may be out of the question, but ensuring uptime shouldn't be. The Tierix Platform utilizes a series of proactive measures to minimize and prevent downtime. Customized Service Level Agreements ensure that we meet your needs and budget.
From complete 24/7 support and monitoring to vendor management, outsourcing your IT with Tierix can vastly improve and maintain your uptime to help you achieve a greater return on investment for your technology. If this sounds like something your small business needs, please fill out our Contact Us form so that we can get started.
Solutions:
Hosted VoIP
Cloud Backup
Managed Network
Managed Server
Managed Desktop & User